What to Expect
Welcome to North Broward Chiropractic & Wellness
Most Insurance Gladly Accepted
We're glad you're thinking of visiting our practice and we are excited to help you understand how natural chiropractic care can help your family feel better without drugs or surgery. Our practice is modern, warm and inviting, and you'll always be greeted with a smile.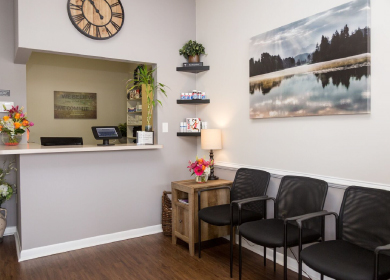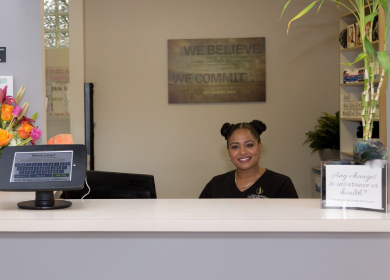 Your First Visit
On your first visit, you'll be greeted by a member of our friendly front office staff who will help you fill out your intake paperwork if you haven't already done so online. Next, you'll be taken back to meet with Dr. Karpf who will get a better idea of your goals in health while explaining whether or not you're a candidate for chiropractic care.
Next, he'll perform a series of tests and diagnostic exams to get a deep understanding of your problem. If you're in pain, we'll perform a type of therapy in the practice on this visit, but typically wait to adjust until the second appointment.
Your Second Visit
On your second visit, Dr. Karpf will go over your report of findings with you and show you exactly where the disturbance lies within your nervous system. Since chiropractic care is designed to remove interference in your body, he'll also outline a care plan unique to your needs that can accomplish exactly that.
We recommend bringing a friend or family member with you on this visit to help you gain the best understanding of what care will entail. If you'd like, we can begin with your first adjustment at this time.
Do I Have To Go Forever?
Dr. Karpf thinks of himself as a "mechanic of your spine." Think of it this way-if you never took your car to the mechanic, chances are it wouldn't run very long. But, if you take your car for regular oil changes and checkups, it can continue running smoothly for years to come. Chiropractic care can be viewed the exact same way-we're happy to help you when a problem arises and see you back if it flares up, or you can choose to be proactive about your health and maintain it through regular adjustments.
Discover How We Can Help
Ready to learn more about how our team can help you or your family improve your health naturally? We'd love to speak with you about the difference chiropractic care can make in your life.
Contact us today to get started!
---
New Patient Center | (954) 426-1100