Giving Back with Free Chair Massages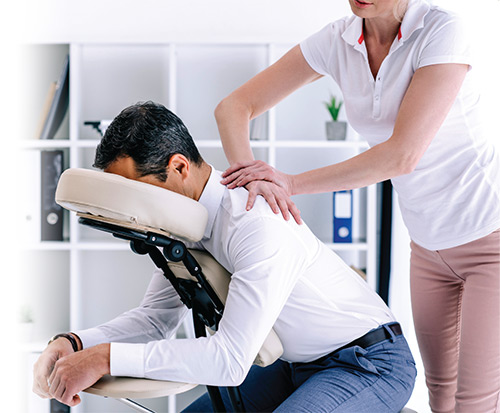 North Broward Chiropractic & Wellness is offering FREE CHAIR MASSAGES for office staff, events and fundraisers.
We are offering free 5-7 minute chair massages* for adult groups of 10 or more. Any participant who then schedules a chiropractic exam at our office will receive a discount, plus, 100% of the exam fee will be donated to charity.
Help us give back to the community by requesting us to come to your office, or team up with you at your next event or fundraiser!
Free massage opportunities are limited, so larger groups are encouraged to submit requests several weeks in advance.
To request your date, fill out the form below or call 954-999-7488
*Participants must complete a brief stress and injury survey for the therapist prior to the massage.
---