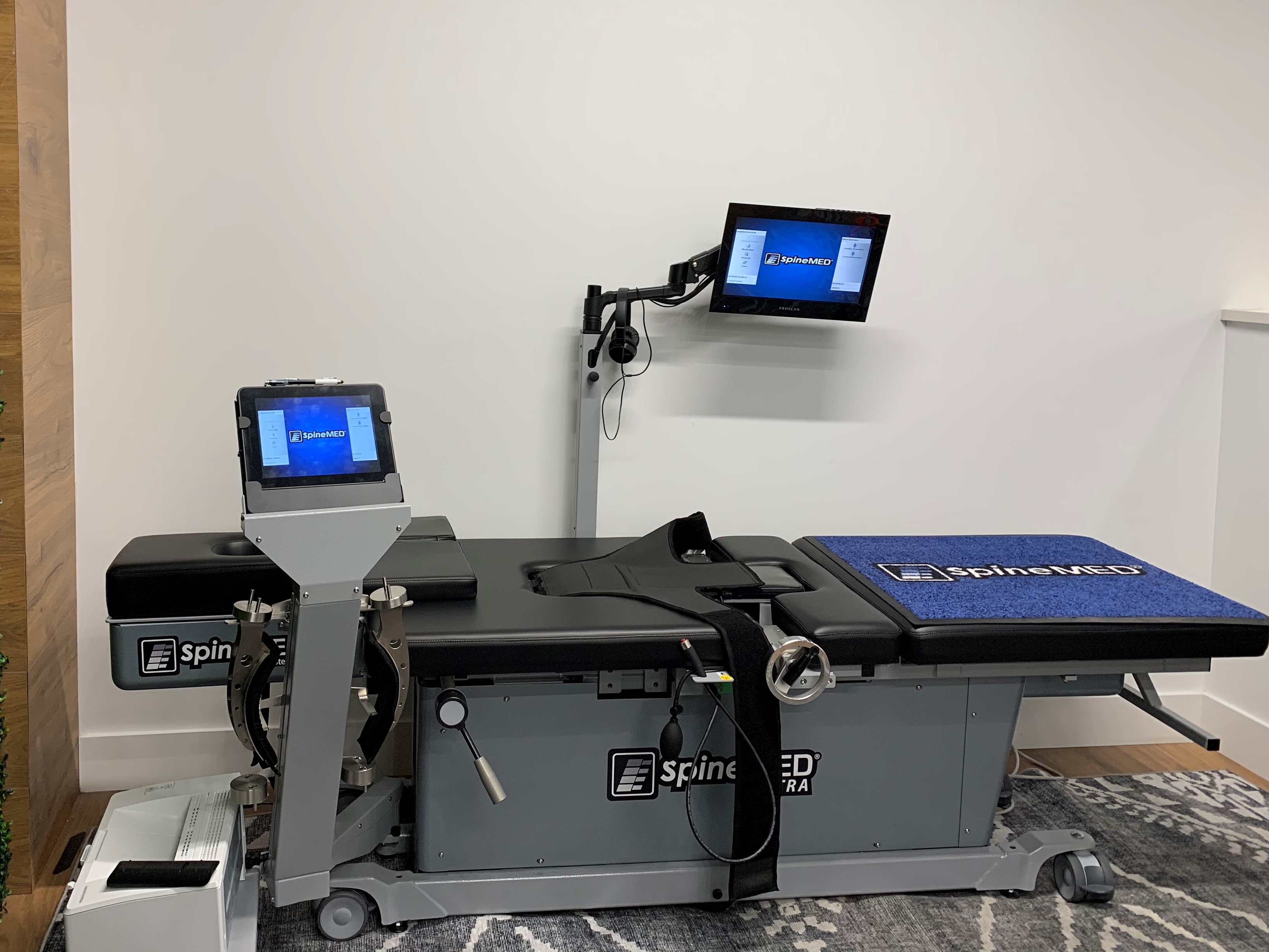 Are you suffering from neck or lower back pain? Lumbar/low back pain and cervical/neck pain are among the most common conditions requiring medical care and affecting an individual's ability to work and manage their daily activities and/or life. You don't have to accept pain as a part of life. We are so excited to announce we now have a great option to help our patients and community called non-surgical spinal decompression.
Spinal decompression is a non-surgical treatment option that is safe, without side effects, and painless. Most patients fall asleep during their sessions! Decompression has been shown to be an effective treatment for:
Herniated and bulging discs
Degenerative discs
Facet syndrome
Numbness in the arms
Radiating leg pain
Sciatica
Spinal stenosis
Failed neck and low back surgery (with no implanted hardware)
Spinal Decompression is not just aimed at treating symptoms but is designed to alleviate the underlying problems that cause low back, neck, and extremity pain, and facilitate the natural healing of the discs. The object of decompression is to reduce the pressure inside the disc and facilitate the transfer of fluids, nutrients, and oxygen back inside the disc to allow optimal healing.
Unlike many other decompression tables that use harnesses, ropes, or a pulley system, our decompression table is much more advanced and targets the disc areas directly. To begin treatment, the patient is positioned on the table, and the cervical (neck) or pelvic (low back) captures are adjusted to comfortably secure the patient. With precise and painless computer controlled tension, the specific disc segment is gently decompressed to reduce the pressure inside the disc. A typical daily treatment session consists of 25-30 minutes of decompression.
Using spinal decompression along with chiropractic care and lifestyle changes can create lifelong results. Your quality of life can be returned to you in a relatively short period of time!
If you are ready to Move Forward using Non-Surgical Spinal Decompression or would like to find out if you are a candidate for Non-Surgical Spinal Decompression, call us for a complimentary consultation or MRI review.