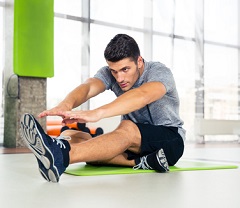 In today's blog we are featuring a useful tool our docs and patients love. Hep2go, a great resource for our office and many others, offers a Home Exercise Program (HEP) that we are able to send directly to patients via email and text on phone.
HEP2go is designed for rehab professionals (physical therapists, athletic trainers, chiropractors, etc.) to create and share exercise programs patients can do themselves at home.
Exercises range depending on which area of the body, such as cervical, hip and knee, shoulder, hand and elbow.
The exercises received give step by step instruction on how to do it, how many repetitions to do, and the frequency of how often to do them. We are able to customize these exercises to the patients' needs to give them the tools to supplement the adjustment they receive and get back to doing the activities they love in the quickest way possible!
Have any questions? Call and ask our office anytime. We are excited to be able to share this neat tool with you!