Giving "Back" to the Community
North Broward Chiropractic & Wellness prioritizes community involvement and contributions through ongoing promotions that benefit local not-for-profit initiatives. We fully support and encourage employee volunteer efforts and participation in community events, activities and organizations. By working together, we believe we can create stronger, healthier and more sustainable communities that empower everyone to thrive. Below are a few of the charities that we support. Please visit their websites to see how you can help too!
The mission of 2-1-1 Broward is the live, 24-hour comprehensive helpline, providing all people with crisis, health and human services support and connecting them to resources in our community. Some of the services they offer are: Empathetic listening, emotional support, crisis intervention, suicide hotline, needs assessment, online resource database, and advocacy.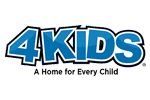 4KIDS is propelled by the vision of a home for every child. Whether that is a child removed from their home for the first time, siblings who need to stay together, a young mom in an unplanned pregnancy who needs a refuge, or a young adult who needs a place to belong, 4KIDS is there with hope and homes.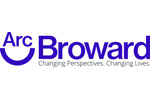 Arc Broward's mission is to transform the community by providing opportunities for people with disabilities and other life challenges to realize their full potential. Since 1956, Arc Broward has worked hand-in-hand with our community, changing how people with developmental disabilities and life challenges are embraced and included. This critical work ensures that people with disabilities, not only live, learn, work, and play in their communities, but more importantly, thrive. Arc Broward operates at 10 locations and provides 21 programs throughout Broward County, Florida.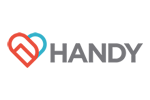 HANDY's goal is to provide customized programs that meet the individual needs of a child that take them from early childhood to adulthood. Since 1985, HANDY has transformed the lives of over 50,000 children and family members in Broward County. Each year, HANDY serves over 1,200 individuals per year. This includes youth ages 9-25, family members and caregivers in Broward County. Our award-winning LIFE Program focuses on education, youth development and economic self-sufficiency. All youth receive assessments, academic planning and evaluations, case management, counseling and academic support. Program activities include tutoring, mentoring, social and recreational activities, emergency needs assistance for food, clothing, housing, education workshops, life skills training, post-secondary educational support, connection to internships, assistance with job placement, service-learning projects and self-advocacy.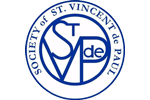 The mission of Saint Vincent De Paul Society is, "A network of friends, inspired by Gospel values, growing in holiness and building a more just world through personal relationships with and service to people in need." Organized locally, Vincentians witness God's love by embracing all works of charity and justice. Inspired by Gospel values, the Society of St. Vincent de Paul, a Catholic lay organization, leads women and men to join together to grow spiritually by offering person-to-person service to those who are needy and suffering.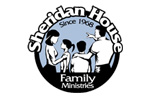 The mission of Sheridan House Family Ministries, Inc. is to honor Christ, by serving the needs of children and families. Sheridan House is committed to offering our community services, which give children and families the opportunity to reach their full, God given, potential; opportunities that might otherwise not be available due to impeding circumstances in the home. Sheridan House offers several ministries including: Counseling Centers, Family Resources, Parenting on Purpose, Residential Programs, and a Single Mom Ministry.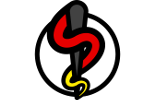 Super school was founded to assist students with varying disabilities in reaching their utmost potential in a supportive and nurturing environment. Super school provides homeschooling groups with facilities, access to workshop classes, and the opportunity to volunteer and make a difference in the lives of special needs children.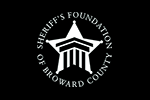 The Sheriff's Foundation of Broward County is dedicated to supporting our local Sheriff's office and training, educating and giving back to those we serve. The four pillars of their mission are: Manage restricted federal funds for anti-terrorism initiatives of the Broward Sheriff's Office; Collect and manage donations to memorial funds for the benefit of the surviving families of Broward Sheriff's deputies and fire rescue personnel killed in the line of duty;Fund and support indispensable training programs for Broward Sheriff's Office personnel not funded under the county's budget; andFund and support crime prevention/civic education programs of the Broward Sheriff's Office and other local nonprofit organizations.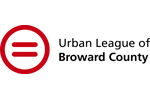 Founded in 1975 as an affiliate of the National Urban League, the Urban League of Broward County is a community-based organization dedicated to empowering communities and changing lives in the areas of education, entrepreneurship, jobs, justice housing, and health. The mission of the Urban League movement is to enable African Americans and others in historically underserved communities to secure economic self-reliance, parity, power, and civil rights.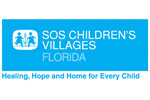 SOS Children's Village Coconut Creek has been open since 1993. The village can provide a home for up to 75 children. Many of them have been given the opportunity to be reunited with their siblings and are able to grow up together in the same family. It consists of twelve family houses, the director's house, a community centre, counselling centre, an administration building and a playground.
The children attend local state schools. After school, they take care of household chores, play outdoors with their friends and study. They also take part in a variety of activities such as scouts, gymnastics, karate, football and play in a band. The children also participate in a summer camp at the Village, which integrates fun and learning during their school holidays.
Children aged 13 years and older attend on-site "independent living skills" classes where they learn about career and educational choices, job application and interviewing, household management and other life skills. At the same time, many of our children receive on-site mental health therapy to help resolve issues related to their traumatic pasts. Young people who no longer live in the village and now live independently in the community also continue to receive support.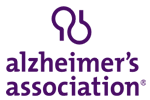 The Alzheimer's Association is the leading voluntary health organization in Alzheimer's care, support and research. Our mission is to eliminate Alzheimer's disease through the advancement of research; to provide and enhance care and support for all affected; and to reduce the risk of dementia through the promotion of brain health.
---
Chiropractor Coconut Creek | North Broward Chiropractic & Wellness | (954) 426-1100