Supporting your immune system during this pandemic is crucial. Taking care of your health should not be a choice at this point. Eating a healthy balanced diet is one of the best ways to boost your immune system. Below are 5 surprising foods that work to boost up your immunity.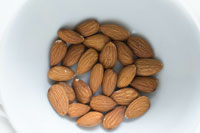 Almonds – These are wealthy with vitamin E, an essential element to a healthy immune system. A half-cup serving, which is about 46 whole, shelled almonds, provides nearly 100 percent of the recommended daily amount of vitamin E.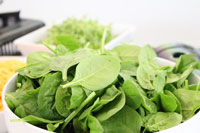 Spinach – Not only high in vitamin C, this leafy vegetable is rich in antioxidants and beta carotene, which increases the infection fighting power of our immune system. Make sure to cook spinach as light as possible to retain its nutrients.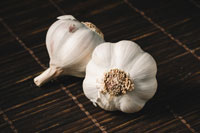 Garlic – This works to lower blood pressure and slow down the hardening of the arteries.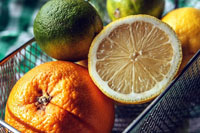 Citrus Fruits – Fruits such as oranges, grapefruit, clementines, lemons, and limes are high in vitamin C. Vitamin C is thought to increase white blood cells which is key in fighting infections.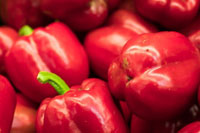 Red Bell Peppers – Surprisingly, red bell peppers contain double the amount of vitamin C as citrus fruit! They are also high in beta carotene, which helps to keep your eyes and skin healthy.